Note: This is a tentative venue. Once we received the hotel confirmation, the confirmed venue will be updated soon.
Venue Address: Flughofstrasse 75, Rümlang, Zurich, 8153, Switzerland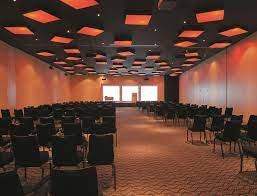 Radisson Hotel Zürich Airport's only hotel with direct access to the terminal. During a trip around the scenic Old Town, you may view the famed stained-glass windows of the Fraumünster Church, then relax in the fresh breeze by Lake Zürich before returning to your stylish, comfortable lodging. Our Zürich hotel's 330 rooms and suites include soundproof windows and a sleek, modern design by celebrated architect Matteo Thun, with Designers Guild furnishings. Enjoy a great lunch at one of our hotel restaurants after a day of visiting this beautiful city. The Angels' Wine Tower Grill serves seafood and steaks in an attractive, wood-paneled environment, while Filini focuses in simple, fresh Italian meals. Giardino Blu, our outdoor patio, is the perfect spot for great outdoor beverages and light nibbles. With access to two fitness centers, one on-site and one at the airport, it's simple to stick to your normal workout routine while on vacation or on business – allowing you to indulge guiltlessly in those delicious Swiss chocolates purchased at the airport shopping center. With 52 meeting rooms to select from, our Zürich airport hotel is a fantastic site for business meetings, weddings, and social events.
For Group registration
Contact: Luna Grace(Program Manager)
@pharmaceuticalsciences@alliedforums.org